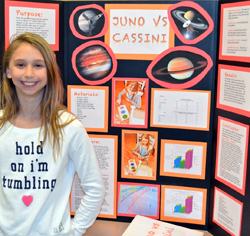 Blame it on the school spelling bee. Running into the word "astrophysicist" set this student off on a path of scientific interest and inquiry that has fueled her
science projects for the last three years.
A version of her fifth grade science fair project on the relationship between a planet's gravitational field and the speed of a satellite's rotation is now being developed as a new Project Ideas at Science Buddies!